Our Mission
Rock and Ice is a magazine devoted to rock and ice climbing and mountaineering. It was first published in 1985 out of Boulder, Colorado, and in 2002 relocated to Carbondale, Colorado, under new ownership by Big Stone Publishing. Big Stone Publishing continues to operate out of Carbondale and also publishes Trail Runner magazine and Gym Climber magazine. It employs a staff of 14, with additional interns on a rotating basis for both magazines.
Each issue of Rock and Ice contains approximately four features, with over a dozen standing departments including the analytical Accident Prevention, various interviews in the Snapshot (previously called Spotlight) and What I've Learned departments, Training and Medicine departments, gear reviews, a section of coping and survival stories called My Epic, personal and humor columns, and photo galleries. Features range from adventure stories to destination pieces, human-interest profiles, topical and historical pieces, and polemics.
The magazine maintains the world's top climbing website, rockandice.com, with continual news and video updates, and a weekly e-mail newsletter [click here to sign-up]. Another weekly e-blast is the popular Friday item called Weekend Whipper, which shows climbing falls and gives commentary or explanation.
The magazine is available in print or digital editions worldwide.
---
Rock and Ice Staff
DUANE RALEIGH, President of Big Stone Publishing, has climbed for 45 years and worked in publishing for 25. He is author of hundreds of routes from Yosemite to the Fisher Towers to southern Texas, and has climbed worldwide. He is a former member of Yosemite Search and Rescue, the author of four books including the National Outdoor Book Award-winning Knots and Slings for Climbers, a former columnist for Sports Afield, and winner of the 2013 American Alpine Club Literary Award. Most recently, with John Long, he edited Yosemite, The Iron Age.
FRANCIS SANZARO (Ph.D.), Editor-in-Chief of Rock and Ice, Ascent and Gym Climber magazines, has been climbing for over 25 years, and has worked in publishing for 18. As it turns out, he was featured on the cover of Rock and Ice in the late 1990s. He is the author of a handful of books, as well as fiction, poetry, essays and academic writing. Some of his first ascents can be found in the forests of Fort Collins, the Southwest, and the Adirondacks. He enjoys shiver bivys, big walls, and dusting off new boulders. The recipient of numerous awards and grants, he received his doctorate from Syracuse University. Insta. FB.
ALISON OSIUS, Executive Editor, has been climbing for 40 years and taught climbing in North Wales, California, Washington State and New Hampshire. She competed at national and international climbing events from World Cups to the X Games. She is author of the biography Second Ascent: the Story of Hugh Herr; a former newspaper columnist, and a writer published in 55 magazines, newspapers and websites, also in various anthologies; was first woman president of the American Alpine Club; and received the 2007 AAC Literary Award. She has a Master's Degree in journalism from Columbia University. She loves chocolate. Too much.
MICHAEL LEVY, Associate Senior Editor, has been falling off climbs for 10 years. After graduating from Williams College, he did research on nonviolent struggle with Dr. Gene Sharp at the Albert Einstein Institution before packing up and moving to Asia. There, he worked as a climbing guide in Lan Ha Bay, Vietnam, and in Yangshuo, China, before returning Stateside to work at a tech startup. He finally made his way out West and settled in Colorado as a writer. His articles have been translated into multiple languages. He enjoys IPAs, getting scared on big, chossy routes, and yelling incorrect beta at people.
DELANEY MILLER, Associate Editor of Gym Climber, has been a plastic puller since 2007. She was a member of the USA Team for sport climbing from 2008 to 2018. Between youth and adult National and Pan-American competitions, she has earned 12 Championship titles. She finaled twice in two lead World Cups. Eventually, her travels led her to outdoor pursuits. Her proudest send was a team ascent of Delicatessen (8b/5.13d), Corsica. She earned her Bachelors from Colorado State University in Health and Exercise Science and, after graduating, spent three years coaching .
RANDALL LEVENSALER, Art Director, has built a reputation as a leader in magazine design and photo editing. Randall spent many years developing his creative eye working as a photo assistant and photographer in California. He has worked with numerous outdoor companies, including Marmot, La Sportiva, The Access Fund, American Alpine Club, Sierra Designs, Kelty, Climbing and Urban Climber magazines. Randy balances his visual pursuits with his passion for the outdoors. Whether it's climbing, biking, running or skiing, he relishes being self-propelled in the mountains.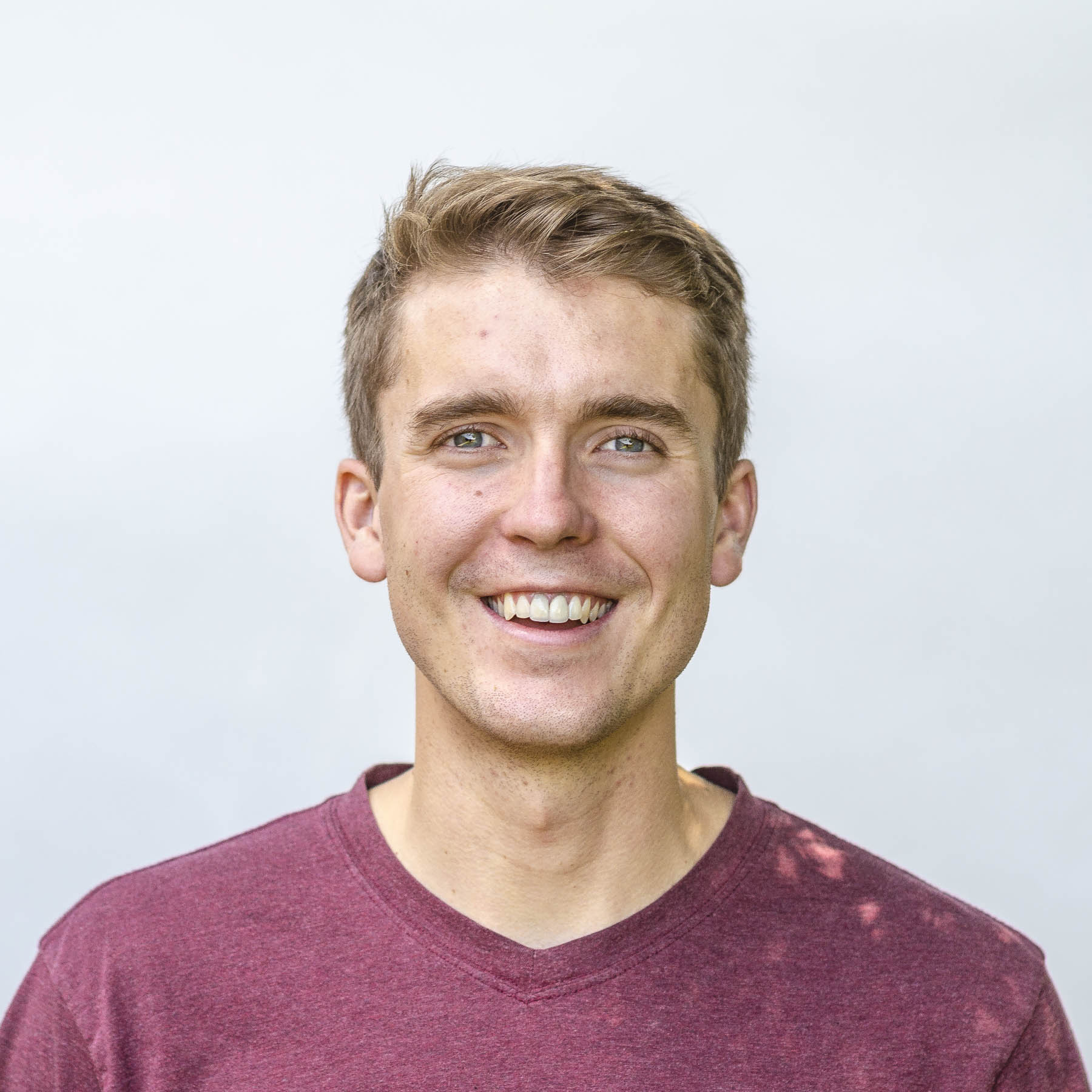 BEN YARDLEY, Associate Publisher, began climbing in a small gym in Burlington, Vermont some 10 years ago. Soon after graduating from the University of Vermont he braved the world of real rock and set off to get scared and humbled. Finding no bugs or humidity in Colorado, Ben decided he'd found nirvana. Starting off in the Circulation Department at Rock and Ice, he quickly became the Ad Sales Manager. Later he worked at Backbone Media as a Media Planner, before recently jumping ship back to Big Stone. You can find him trail running or pulling on draws in Rifle and rattling off excuses.
QUENT WILLIAMS, Production Manager, is a Colorado native who has lived in the Roaring Fork Valley since 1999. He graduated from Colorado State University with a bachelor's degree in business and counts sailing the world with Semester at Sea a highlight of his college career. Quent's first job after CSU was working as travel agent, later becoming the tour company's production manager. Prior to joining Rock and Ice in 2002, he was the production manager of Climbing. In addition to traveling, he spends his spare time hiking, watching his kids' sporting events, and searching for the perfect rum drink.
JORDAN HIRRO, Advertising Sales Manager, is fortunate enough to call himself a true Carbondale, Colorado native. He discovered climbing in college in Colorado Springs, after a day of hanging off drilled angles and pitons from the Layton Kor era to take pictures of his friends in Garden of the Gods. He soon realized actually climbing was much more fun than being latched to the anchor with a camera dangling from his chest, and in the years since he has climbed all over Colorado and the West, from Shelf to the Black Canyon to Indian Creek and beyond.
CINDY STRETZ, Circulation and Business Manager, is a graduate of St Johns College in St Augustine, Florida. She is new to Colorado but has always loved the mountains.  Cindy has been in the magazine business for over 21 years. She worked at Kable News for 10 years, then Palm Coast Data for another 10. Now she feels right at home at Big Stone Publishing. She has always loved to trail run and has done many races in Florida. She hopes to get back to running trails as soon as she adjusts to the altitude, what with spending the last 45 years as a flatlander.
---
Rock and Ice Beta
The magazine uses both staff-written content and imagery, and many articles and photographs from freelance contributors. Other editorial and photographic contributors over the years have included Reinhold Messner (Germany), Jeff Long, Ed Douglas (UK), Galen Rowell, David Roberts, Jerry Moffatt, Conrad Anker, Chris Schulte, Caroline Treadway, Jim Thornburg, Mayan Smith-Gobat, Calum Muskett (UK), Keith Ladzinski, Emily Stifler, Boone Speed, Greg Epperson, Corey Rich, Sam Bié (France) and Simon Carter (Australia).
Each year Big Stone puts out five issues of Rock and Ice, three issues of Gym Climber, and an annual compendium called Ascent, an anthology of essays and reflective mountain writing. Rock and Ice received a Maggie award for Best Sports publication, 2005. Many articles from Ascent have won or been nominated for awards. "Down and Out" by John Long and "A Cultural History of the Ice Axe in Eight Fascicles" by David Stevenson from Ascent 2013, were, respectively, nominated for a National Publisher's Award and named a Notable Essay in Best American Essays of 2014. Jeff Long won the 2016 Banff Award for best mountaineering article, for "Searching for Superman"  in ASCENT in 2016. "Paradox of Paradise" by Jeff Jackson was selected for inclusion in the book Best American Sports Writing 2019.